How We Ruined Gaming
For many people, gaming is a hobby they dedicate a lot of time and money to, but also something they do to relax and have fun with. However, it's been impossible to avoid the fact that many people, myself included, have got caught up in defense of their console of choice due to the level of nonsense that comes from both sides of the fence (Wii fans get a by on this, they're mostly harmless and are laughing at the rest of us). It seems this gen, mostly due to the fact the internet exists, leads to verbal diarrhea of monumental proportions. Ridiculous statements like "PS3 is doomed" and "XBox 360 has a 54.2% failure rate" not only permeate but dominate.

Now, don't get me wrong, this gen has seen many great games, both new favourites and returns of old classics, but that hasn't stopped a huge force sweeping through sites like this one and that force is "defence force". Sony Defence Force, XBox Defence Force, whatever. As soon as something negative is said about their console or something positive is said about the other, alarm bells ring and they fire into action!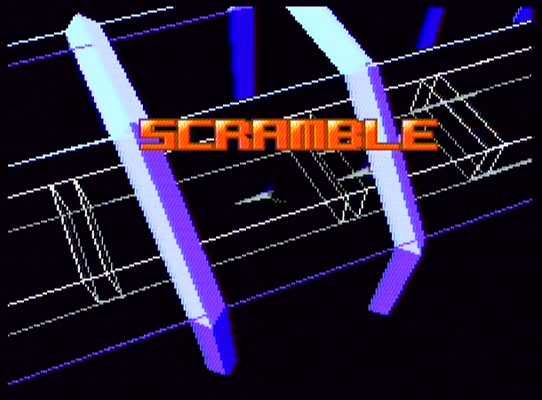 Now, I'm probably not saying anything we don't already know, but I'd like to make a few points that kind of sum up where we went wrong this gen. Maybe a bigger deal just isn't made of them.

1. Sales

Sales have been the bane of this generation. Before this gen, I can never remember sales every being used as bullet points in defence of games or consoles. Games and systems seem to be judged on thier sales more than anything.

The only people who should be worrying about sales are the companies and share holders, to everyone else is just be, at most, a midly interesting distraction and nothing more. Somehow though, no matter what point is being made, sales will inevitably rear their head as if to both validate a point and win an argument.

How many of us remember the Mega Drive/Genesis?

Apparently not many people and it flopped, because the console sold less than 30m units worldwide between its Japanese launch in 1988 until Sega stopped support in 1997 . Yet, no one looks unfavourably on the Mega Drive, in fact, it stands as one of the most loved consoles of all times.

Sales have come to reflect "quality" and that's wrong, because sales rarely do reflect quality. Look at the sales of some games to negate any point about quality, my go-to example is 'Shadow of the Colossus'. A stunning game that stands out as one of the key titles of the PlayStation 2... sold less than 1 million copies worldwide, even after its acclaim, but that's another story for another time.

2. The Internet

The internet is a great tool. Anyone can have a blog and a voice but, the bad side of that, anyone can spout whatever garbage they want and many people will refer to blogs, who probably have as little journalistic experience as I have (and definitely less research ability), as gospel truth, as long as the point the blog is making reflects whatever truth they believe, but will just as quickly proclaim the blog written by hypocritical fanboys the second they write something negative about their console of choice.

Sensationalism, rumours and "question marks" have also become a big problem.

Words like "megaton" and "doomed" are used far too often and often describe absolutely mundane things. These words have lost all meaning. As soon as "megaton" is used, you prepare yourself for something like a new map pack or some screenshots. "Megaton" would be Gears of War 3 as a PlayStation 3 exclusive or Sony create a new studio to release games for XBox 360.

These lead nicely onto my next point. Rumours can stem from something as simple as "someone from [insert company] said", even if the blogger in question has never spoken to someone from that company. Bloggers know that rumours become twisted to fact and it draws hits to their sites. How many "MGS4 is definitely coming to XBox 360" or "Mass Effect on PS3 confirmed" articles are there which turn out to be nothing but lies? A lot. Doesn't matter how outlandish it is, the blogger can always backtrack later and claim "it was just a rumour lol".

I find it odd I can have nice discussions about games "IRL" but when it comes to the internet it becomes a joke trying to have anything by flaming, trolling and name calling.

3. Multiplatform graphics

When you have to take a magnifying glass to a game to count pixels, I can't help but feel you've missed the point. You don't play games with a magnifying glass held to the screen and you're a liar if you can tell native resolutions just by looking at a game.

It becomes even more ridiculous when people pick the most ridiculously awful games as proof of superiority.

Believe it or not, there were multiplatform games many moons ago. The 16-Bit era is a shining example, multiplatform games then were never really compared side by side in terms of graphics (Mortal Kombat being a notable exception, not the rule). In fact, apart from that, I think the only other time I read about a game being compared was Turtles Tournament Fighters and it wasn't about graphics or anything as petty, it was about one version having more characters than the other.

In the 16-Bit era, maybe people were too busy playing games with their friends instead of arguing on the internet about games they're never going to play.

4. You

Yes, you.

All of you.

Myself included.

We allowed this to happen, rather than accept games, we became caught up in some imaginary pissing contest with each other over nothing. We don't let anything slide, we have to get our jabs in for no other reason than we can. Lines were drawn over the most petty things and you know the worst thing?

This is how every generation of consoles will play out from now on. Gaming has been lost as a fun hobby and become serious business, as far as the internet goes. We lost gaming to people don't want their console to be successful, they want the other consoles to fail. They don't care if they get good games, they only care that the other console doesn't get any. They don't care about games, they care about review scores and sales and the company line.

I'm well aware this blog won't change anything, but, maybe someday we'll have gaming back instead of what we have now.