The Division Beta Preview/Review (It will leave gamers divided)
I think the Division is a decent game, but it has some glaring issues that need to be fixed many of which are going to take at least a year to iron out.

Campaign:

The campaign I feel is going to be nothing special. The cast of characters, the acting, and voice acting are all the same old mediocre shooter type crowd. I hope I'm wrong, but the campaign seems to exist to provide a challenging way to level up to use more powerful outside weapons to you can excel in the Dark Zone faster, while getting a backstory and cutscenes to explain why everything is contaminated. There seems like there will be a lot of things to do and I heard there are I believe 15 / 50 mission (I expect 15, but hopefully heard 50).

Another thing, I thought the bullet sponge enemies were gone, but I was completely wrong on this one. They're there, but hidden in hard mode, where people go from their easy kill red health bars in normal, to their now purple health bars plus an over-shield thanks to their brand new hoodies and neon orange city worker vest. Over-shields are represented by white bars, and common enemies usually have 4 of them and from what I can tell every 2 white bars is the equivalent of having full health, basically giving them 3x their normal HP. Meanwhile bosses have at least 8, giving them 5 lives. It just completely kills any kind of suspension of disbelief for me, because this is suppose to be an MMORPG founded in realism, and yet people with no armor are tanking entire magazines of rifle ammo without even flinching.

But the biggest problem to me is that every encounter feels the same against AI. Each icon AI is programmed to do a very specific thing. Those with guns shoot, rush, hide, shoot, and repeat. Those with melee weapons, charge, hide, charge, swing, repeat. Those with grenades hide, toss a grenade, hide, toss a grenade, repeat. It's literally the same back and forth over and over, except it's EXTREMELY noticeable and it's only been 1 day with the beta, and it became repetitive real fast.

The Dark Zone:

The Dark Zone is much more fun than the campaign, but also potentially significantly more frustrating. Most of my issues were performance and bugs, which I will reserve judgement for against the beta only, but seeing how there's just over a month before launch, I don't see how they're going to fix some of these issues. Performance can be tweaker if this is an older version, and they already fixed it, but these bugs are just now really being reported on a larger scale.

Anyway, the Dark Zone is the Divisions PvPvE area, where you go into the contaminated area to pretty much seek loot. The Dark Zone has it's own level and money systems outside of campaign, so you have to enter the area if you ever want to be great in it.

There are three ways to get good loot in the Dark Zone, kill powerful AI enemies, kill other players who have loot, or find keys and chest hidden around the area. All 3 ways provide challenge since AI enemies are once again shielded with insane HP, other players can definitely make it challenging, and chest can be locked based on level or keys. The loot in the DZ is contaminated so you have to find extraction zones around the map (usually 3), and call for a helicopter to extract your items. It takes the helicopter 1:30 (1 minute, not hour) to arrive, and from there you have 15 seconds to get your loot on the rope it drops. The problem is when you call for an extraction everyone in the area hears and some players will come to try and kills you for your loot.

Now the good, the bad, and the infuriating.

The Good, the Dark Zone is fun. It great going in with a squad surviving a difficult fight with grunts and cleaners, and getting loot, to an extraction point. It's a nice gamer high when you successfully complete each challenge. The area is also fairly large when looking at the entire map, there are areas that are blocked off for the beta, and also areas blocked off by level, so you have to work hard to progress to the harder areas, and obtain better gear.

The Bad, it's COMPLETELY unbalanced. Thanks to the beta there are people of all levels in areas where new players are entering since the majority of the Dark Zone is blocked off, and higher level players have nothing else to really do. There are people who will camp at the entrance of the map and kill you to increase their rogue timer so they can earn more DZ money (you have a timer and bounty on your head when you go rogue, and if you live pass the timer you turn back to a normal agent, and get money for your struggle).

There are also squads who simply camp by the extraction points waiting for players to come so they can steal their items. This is probably the worse, because it's generally high level players sitting and waiting for new guys who can't defend themselves, and I can't count the number of times I've seen new level 3 / 4 players run up to the extraction zone only to get wiped and have their things taken, consistently and there's nothing they can do, since these players have sniper rifles, grenade launchers, and more. They need to change it so where if you go rogue and steal someone's things that you only get a single random item from them, so people are encouraged to go out and look for their own loot rather than camp the entire time.

I'm sure having that happen to you several times is maddening, but the most infuriating things I've encounter in the division are the performance issues, bugs, and how the teammate system works.

This is a beta so there's room for leeway when it comes to performance, but sometimes the game is a mess. Usually everything is running just fine, but then you get in an enemy encounter with the AI (especially in designated areas like buildings) and performance can TANK. It can lag all over the place for brief moments, and I've had several friends get dropped mid game with loot on them several times, and that was reason enough for them not to play anymore that day.

There are also several bugs in the game. My team and another random team were performing an extraction on the roof of the car garage. Everyone rand down to the lower level sitting waiting for the helicopter and any enemies, and out of nowhere a mob of yellow health shielded AI randomly spawned right on top of us killing several of us.

I don't know how matchmaking works with teams, but one of the most annoying things is when someone on your team goes rogue, it forces everyone to go rogue. I was minding my own business and out of nowhere I've been announced as rogue with timer on my head that eventually goes up to just over 200 seconds, because a teammate shoots at other agents and gets kill. That's so stupid, especially since we're across the map from each other, so now I have to hide for 2 minutes with everyone around me trying to kill me, and I can't even attempt and extraction going on. This needs to change to just that one person going rogue, and not the entire squad.

Playing solo, is a death sentence, just don't do it, and honestly matchmaking can be just as bad, find friends or be ready to have rage moments.

But the game breaking glitch that made me call it a day, was when I couldn't extract anything for hours. I have a full extraction bag full of blue items, we get to the extraction point my team and another get the helicopter there and my icon to hold X won't fill up at all. We called the helicopter 2 more times after that and the group even stayed with us to help, still wouldn't work. We made our way around the map to both extraction points where my team was sacrificing themselves to I could get my stuff, still didn't work. Eventually I got killed and lost everything after about 40 minutes of trying. I did a hard reset, came back in, and still the same thing.

Overall the Division seems like it'll be a decent game. It has a great concept, held back by mediocre / average / above average / all the up to good execution depending on different parts of the game. It's pretty much a inferior version of the 360 Splinter Cell games form a gameplay perspective, with open-world competitive co-op, and MMORPG elements replacing the stealth mechanics of those games. There are literally multiple things ripped right from the Splinter Cell games and thrown into the Division, so while it's enjoyable at times, nothing really feels new about it at all.

The gameplay and mechanics are solid overall, but the gunplay is a due to the nature of the weapons. The recoil is ridiculous, and possibly the worst in any shooter I've played in the last 5 years. I understand it's to make the rare weapons standout as much better, but it's absolutely insane to nerf recoil this much, you will have to burst fire almost everything if you want to hit your mark.

I'm hoping the campaign turns out to be good, but I'm extremely doubtful of that and feel it'll be just another shooter campaign. If there's a comparison to make it would be don't go in here expecting The Last of Us level of story and immersion, this is more on par with Dead Island based on the early characters and interactions.

Finally the Dark Zone is going to be what divides people on this game. It looks like it's being set-up as what will give the Division it's longevity after the campaign is over and until the DLC's drop. So if you don't like the Dark Zone from the beta, chances are the division is absolutely not the game for you.

It seems like a game with huge future potential, but I just don't see it coming together in this first iteration, and like Destiny I recommend most people either get it Day 1 if you must have it so you don't get left behind in level for the Dark Zone. Otherwise wait and get it after all the bugs and performance issues have been verified and fixed, and potentially for a holiday version that comes with the DLC for a reduced price.

Likes:
The Dark Zone
Co-op / open world
Another shooter MMORPG

Indifferent:
The graphics (they're acceptable, but E3 reveal was Ubi's shenanigans)
Loot system (it's quantity over quality, means once you get something better, it's trash)
Inferior Splinter Cell (The Division, is pretty much a poor man's SC in gameplay)

Dislikes:
Bugs
Performance issues (Mainly in the Dark Zone, but the range from minor to extreme)
Poor enemy AI
Highly repetitive enemy encounters
Gunplay recoil (It's ridiculous for the early weapons)

These are some major dislikes IMO, and things that really need to be taken into considering before buying the Division, and Ubisoft really needs to address these issues, specifically the performance (which will know will never be truthful, because some developers are professional liars as well).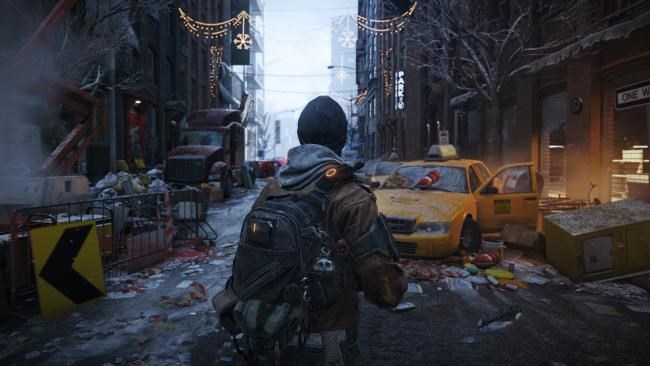 Yes this was a lie, now we all can move on and judge the game for what it is.