Nintendoom: Part 2: Buyout / Merger
The other option, as I said previously, is to accept a buyout offer in their favor. A buyout rarely goes in the favor of the company being bought, but Nintendo isn't a company filing for bankruptcy. It's a company with decades of history, and a stable of franchises, games, and iconic characters that can enhance any entertainment investors overall image.

Apple would likely be a big name that would try to buy Nintendo, and honestly it would make sense. Apple has been pushing mobile gaming more and more with each iPhone and iPad release, and having the name Nintendo and access to their entire library of games exclusive to Apple products would be a HUGE win for Apple's entire line of products. For some gamers and fanboys this would be a nightmare and would give Apple a near monopoly over the mobile market for both tablets and smart phones (even more than it has). It would also be a huge boost to their Apple TV and Mac products, making Apple a real competitor in the realm of gaming.

However, Apple themselves aren't known for developing games and pushing the entertainment medium. Apple is simply a major provider of such content, which is why I believe there's an even better company that's suited to help Nintendo achieve a new identity in the console market and achieve a new level of greatness, and that company is Disney. Nintendo has a powerful name in the world of gaming, but Disney has an even greater name when it comes to entertaining mainstream audiences.

The house of Mickey Mouse is no longer a Children's Image Conglomerate, it has grown into a network of entertainment and media for all ages to enjoy, and this is EXACTLY what Nintendo needs and has failed to do over the last several generations. Disney now owns Pixar, The Muppets, ABC Television Group, Marvel Entertainment, Lucasfilms, and large parts of ESPN and Hulu. Disney also has it's very own game development studio, which mainly produces games based off of Disney's IP's (hit and miss), but have also made and co-developed some impressive games like Epic Mickey, Spectrobes, Disney Infinity, Split/Second, Kingdom Hearts, and the upcoming Star Wars: Battlefront. Now with Nintendo's quality and Disney financial backing, just imagine what their team-up can do.

Go ahead and reread that last paragraph one more time.

If it still hasn't clicked, that means Nintendo will finally have all the support it's ever needed even without 3rd party support. Better yet it also means Nintendo could very well get an acceptable level of 3rd party support, and some potential huge exclusives from the Marvel games, Lego games, then Kingdom Hearts franchise (post KH3), Star Wars games, Pixar Movie games (could finally be good platformers at least), Indianan Jones, and so much more.

It also means Nintendo can finally have a multimedia offering comparable to the competition with access to ABC programming, ESPN, and more streaming apps like Hulu and Disney Music -_-, which are all Disney owned / co-owned networks. Disney has also shown a willingness as of late to revisit old classics, and could finally make Nintendo revisit many franchises and IP's they seem bent on not reviving. This buyout or merger if you prefer is a complete win for Nintendo and gamers, giving Nintendo the financial backing to do so much more, and giving Nintendo more manpower to develop more games by adding Disney's own development studios into the mix. Meanwhile, Disney instantly gains a higher position amongst the major film studios, and becomes one of the largest and possibly best video game publishers, by gaining access to Nintendo's IP's and creating a large stream of revenue from merchandise, potential Movies / TV shows / and animation of Nintendo IP's, and Cross-Mediatization (Kingdom Hearts + Nintendo, Disney Infinity Pokemon edition), and so much more. The final stroke of genius is that once again with Disney's financial backing and image, Nintendo can squeeze better hardware into that $199 - $249 price tag, and reach a much larger audience by having exclusive marketing rights on Disney's networks, a huge win for both Disney and Nintendo.

Nintendoom: Part 3: Specs., Price, and Performance
http://n4g.com/blogs/detail...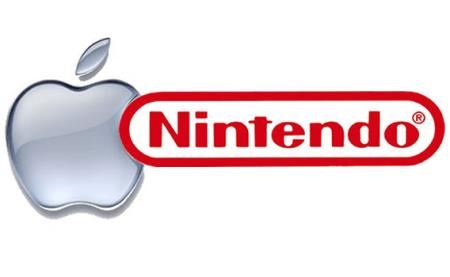 App-tendo. Many gamers would cry that day, but it would be a wise move for Apple.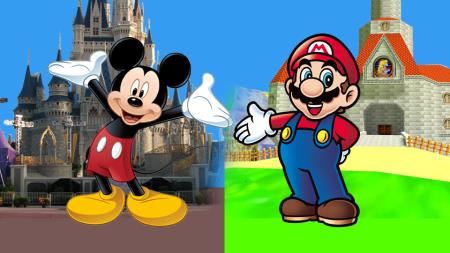 This would be the best thing in the world for both of these companies
Imagine the possibilities
Oh the possibilities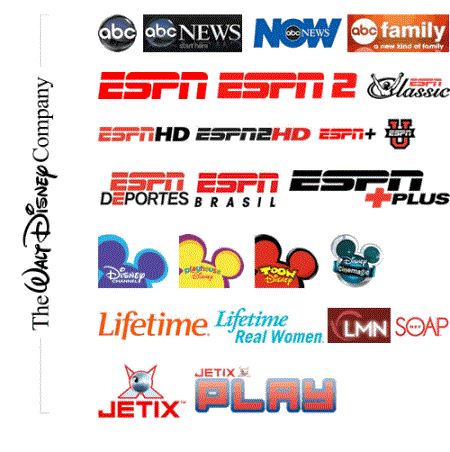 The business and marketing possibilities
Nintendoland becomes the real deal