Wondering how to get Founder's Umbrella in Fortnite? In this guide, we'll tell you everything you need to know and potential scams you should avoid.
Victory Umbrellas in Fortnite have long stood as a key element in the game's culture. Collecting every umbrella up to Chapter 4 Season 4 is seen as a prestigious feat in the Fortnite community. While most of these umbrellas are earned through victories in solo, duo, or quad modes, some are particularly rare. In this guide, we'll focus on one such elusive item: The Founder's Umbrella. Let's dive into how to get Founder's Umbrella in Fortnite.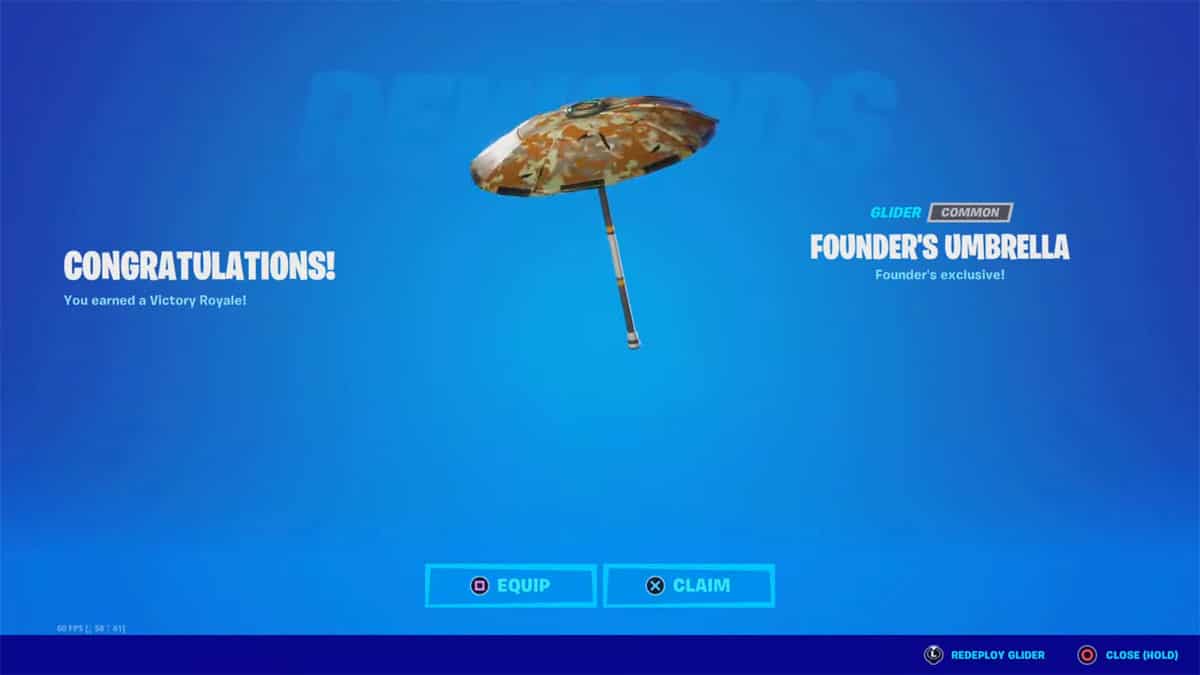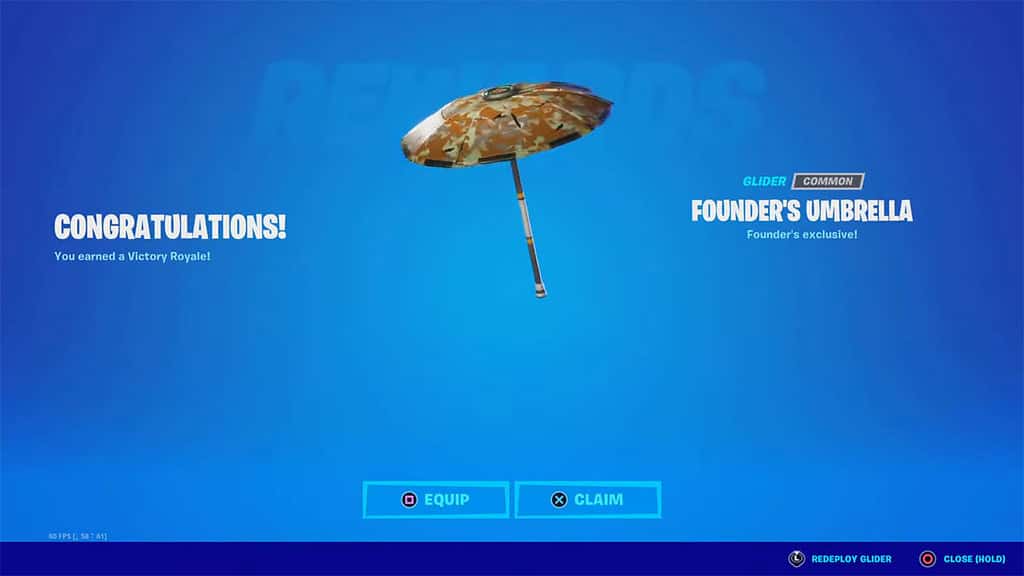 How to Get Founder's Umbrella in Fortnite
As of November 2023, getting the Founder's Umbrella in Fortnite is no longer possible.
Initially, to get this glider, players needed to purchase the "Save the World – Founders Pack" and then secure a win in any game mode. However, as of June 29, 2020, the Save the World mode exited early access and was released in its final form. Consequently, the Founders Pack has been discontinued and is no longer available for purchase. While Save the World can still be bought, this current edition does not include the pathway to the coveted umbrella.
To date, a total of 27 umbrellas have been released since Fortnite's first season.
Can I Buy the Founder's Umbrella?
In Fortnite, unlike in Counter-Strike 2, purchasing items from third-party sites isn't an option. This means you can't acquire the Founder's Umbrella or any other expired items unless Epic Games decides to re-release them. Be wary of YouTube videos or websites claiming otherwise.
Be especially cautious of malicious platforms offering trades under the guise of a "trade link". Linking your Fortnite account to such platforms can lead to the total loss of your account and all its contents.
Furthermore, buying and selling Fortnite accounts is strictly prohibited by Epic Games. Even if you were to buy an account with the Founder's Umbrella, you'd likely lose access to it shortly after due to these regulations.
Don't forget to check out other Fortnite content and guides on N4G Unlocked, such as All Unvaulted Weapons in Fortnite OG and How to Play Fortnite OG Mode as the Fortnite OG season progresses.