Looking to repair your house in Coral Island? Stick around. We'll cover which materials you'll need for the project as well as where to go to commission the proper services.
In the early stages of Coral Island, you'll need to focus on clearing your field and collecting enough materials to repair your house. While Joko and Dinda were kind enough to fix it up before you moved in, your place still needs quite a bit of work done. Fortunately, you'll be able to get everything you need from your field. You'll just have to take the required materials over to the Carpenter outside of town to secure a house upgrade. What's more, this won't cost you any coins, so you can continue saving what you earn from catching bugs and fishing. Here's how to repair the house in Coral Island.
Sale
Womier 60% Percent Keyboard, WK61 Mechanical RGB Wired Gaming Keyboard, Hot-Swappable Keyboard Blue Sea Theme with PBT Keycaps for Windows PC Gamers – Red Switch
【Sea Theme 60% Keyboard】: The theme style makes this 60% keyboard more unique. The matte translucent bottom cover will give your keyboard an incredibly smooth and clean feeling when RGB is turned off. When RGB is turned on, the frosted wall brings out the brilliance of RGB in all directions.
【 Plate & Switch 2 in 1 Silicone Pad (Newly Added) 】The gaming keyboardKeyboard has added the latest 2in1 Silicone Pad, which provides a richer operating space for keyboard DIY enthusiasts. Pad can maximally absorb hollow sound and provide extra stable typing feeling.
【DIY Mini Keyboard】:Womier WK61 Mechanical keyboard come with 3 pcs sublimation keycaps that can be replaceable, You can freely match the colors you like. So that you can DIY and do whatever you want. In the hearts of players, WK61 is the most cost-effective DIY 60% mechanical keyboard. Meet your needs for custom keyboards.
【Hot-Swappable Custom Keyboard】: Quiet red mechanical switch, linear and soft key travel makes every click easy to register. Made to last with switches rated for 50 million keypresses. Type-C USB Cable, High Speed Transmission,More stable transmission. The keyboard is compatible with PC, PS4, Xbox Series X|S, and Xbox One so you can have one keyboard for both PC and console gaming.
【RGB Rainbow Backlit & Macro】: With the WOMIER progarmmable software, you can define your own keyboard through seting up millions of backlit colors and macro keys, WK61 led gaming keyboard bring more color to your desktop setup and add more fun to your gaming and working.
How to Repair Your House in Coral Island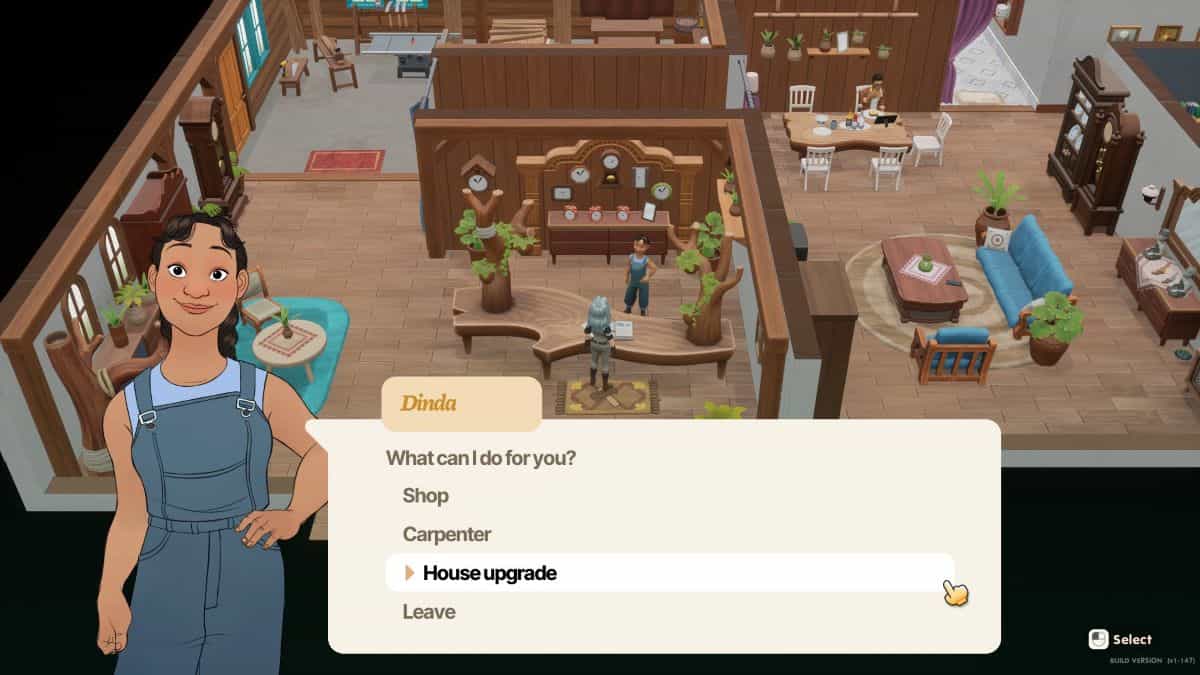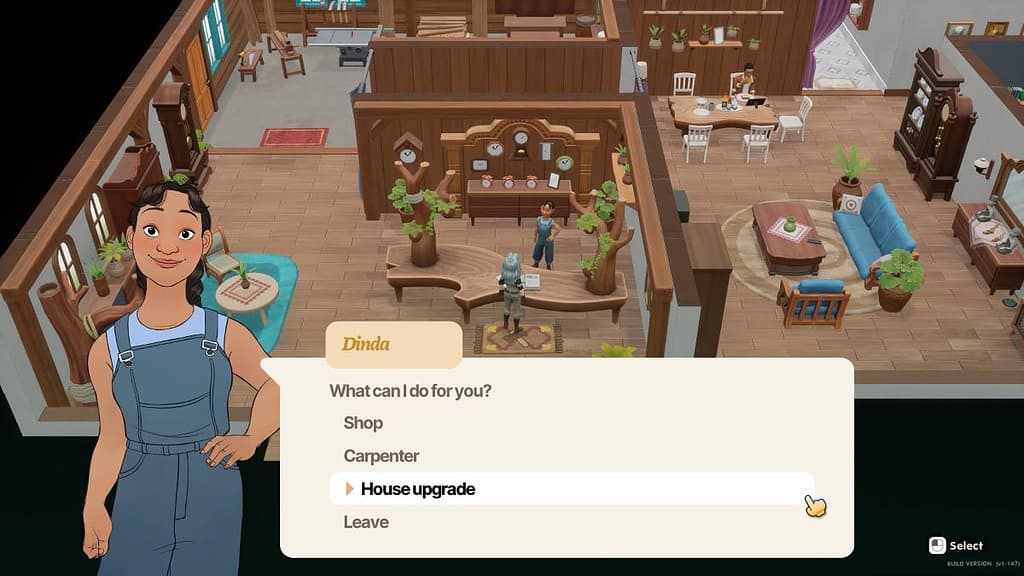 After you've finished clearing your field at the beginning of your Coral Island playthrough, your next main task is to repair your house. You should be able to do this with the resources you collected from the field, as you'll just need 20 Stone and 50 Wood. In fact, you'll probably walk away with a surplus of these materials. Pay a visit to the Carpenter to spend what you've collected on your first house upgrade. If you need help finding this location, check out our guide.
At the shop, talk to Dinda at the counter inside. From the options, choose House Upgrade. You can then look over five different exterior styles to choose from. Your options are pretty solid, especially considering the upgrade won't cost you any Coins. Not to mention, each style is notably different from the last, so you shouldn't have a problem finding a style you like. Check out the gallery below to look over your options.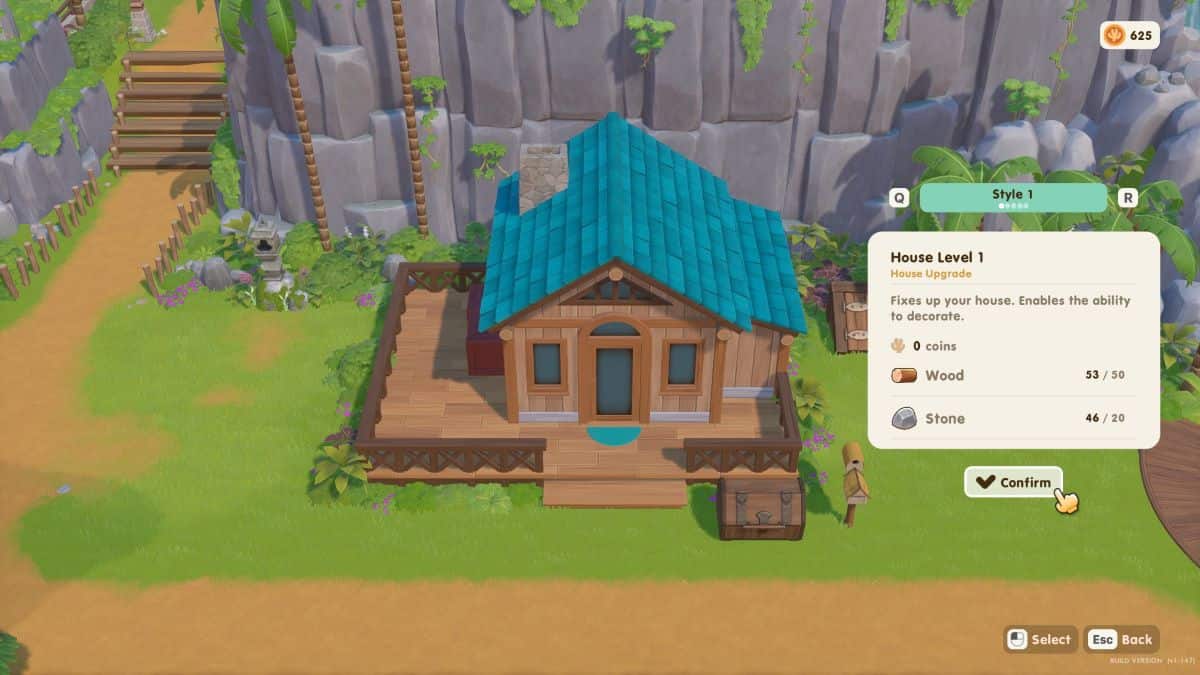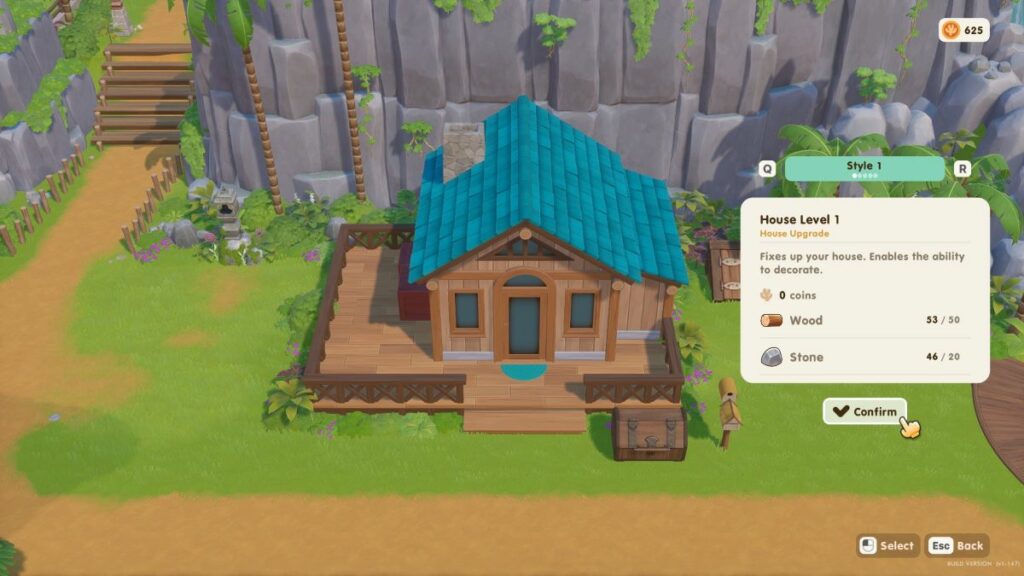 Once you've settled on a design, Dinda and Joko will get straight to work. The entire project will be completed on the same day, allowing you to customize your home further. While the duo sets you up with a wardrobe, TV, and fireplace, you can purchase additional furniture items at the Furniture Store in town. This way, you can add a personal touch to your new home in the tropics.
For more on Coral Island, check out these guides from our team: