Wondering how to move objects in Coral Island? We got you covered. Let's go over what you need to do to place and move items both inside your house and outside.
Decorating your surroundings is everyone's favorite part of sim games. As you work to expand your farm and house in Coral Island, there's a lot you can customize. To personalize indoor and outdoor spaces, you can place a long list of items. You can do this from early on, given you've already completed your first house upgrade. That said, rearranging the placement of objects differs depending on whether the item is placed in your house or outside. Needless to say, this can cause a bit of confusion when it comes to picking up and moving items. We'll cover both processes to help you move objects and rearrange your setup in Coral Island.
How to Move Furniture in Coral Island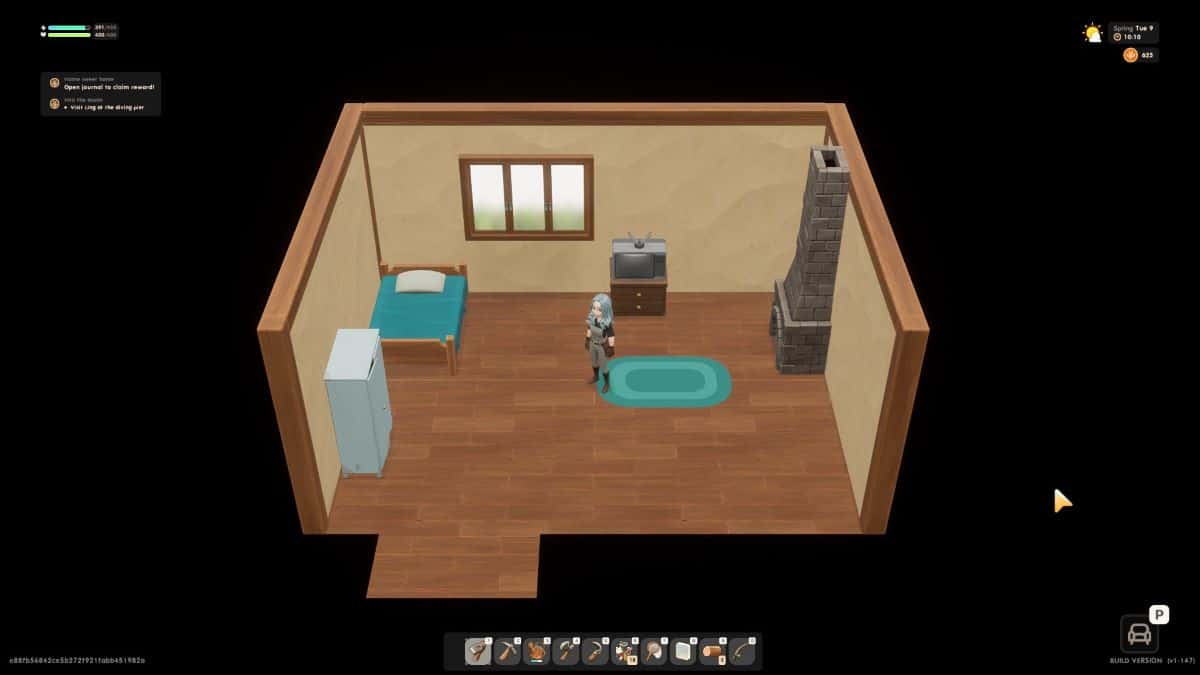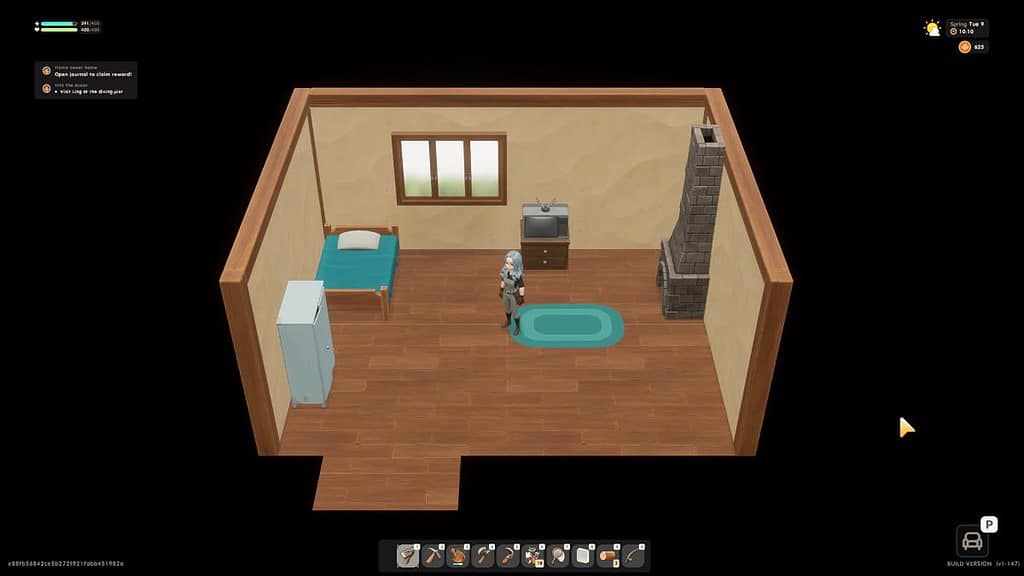 After you've repaired your house and gotten your first upgrade in Coral Island, you can start customizing the layout of your indoor furniture. You'll see the Decor mode indicated by a chair icon in the lower right-hand corner of your screen each time you go inside your farmhouse, as pictured above. Here's a rundown of the controls/buttons to enter this mode on each platform:
| | |
| --- | --- |
| PC | Press P |
| PS5 | Press Right Stick |
| Xbox Series X|S | Press Right Stick |
In the Decor menu, you can move around the furniture in your house to your liking. You can place items, rotate furniture, and move stuff back to your inventory. Just note that you can't move your bed. Generally, you can rearrange anything you've purchased from the Furniture Store in town.
How to Move Outdoor Items
Outside, placing and moving items works a bit differently. To rearrange outdoor items after they've been placed in Coral Island, you'll need to pick them up and place them again. This will require you to hit the item with your pickaxe or axe, which sends it straight back to your inventory again. Choose where you'd like the item, then place it once more.
How to Move Farm Buildings
If you want to move your Buildings, like a Barn or Coop, things are a little bit more complicated. You must visit the Carpenter, and then select the option Edit Farm Buildings. There you will have to option to purchase a Move Order. Bear in mind that it is quite expensive, costing 2000 Coral Coins, so better think carefully when placing your buildings. This also works for Mills and Silos.
For more on Stairway Games Coral Island, check out these additional guides from our team: